2023-24 School Supply List
Posted: | Updated: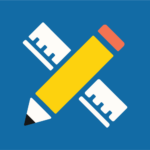 Dearborn Park School Supply List
Please note:
All students will need a backpack that can fit their school iPad/laptop.
Please mark your child's full name on their backpack.
With the exception of the headphones, there is no need to put your child's name on these school supplies. In many cases, the supplies will be community supplies.
We appreciate your support of our classrooms.
Your contribution of supplies is optional. If you are interested in other ways to support your child's classroom, please reach out to your child's teacher(s) about additional ways to help.
Kindergarten and 1st Grade
2 two-pocket sturdy waterproof folder
1 pack of watercolor paints
2 black composition notebooks (wide-ruled)
12-pack of #2 pencils
1 box of colored markers
2 pink erasers
6 glue sticks
2 dry erase markers
2 boxes of crayons (pack of 24, nontoxic)
Headphones with microphone
2nd and 3rd Grade
3-4 spiral notebooks (wide-ruled)
(2) two pocket folders-sturdy
(2) boxes of crayons (pack of 24, nontoxic)
12 pack-#2 pencils 9 (not mechanical)
box of colored pencils
(4) pink erasers
glue sticks
4-6 Expo dry-erase markers
(1) or more boxes of tissue
(1) or more boxes of Clorox wipes
Earphones/headphones with microphone labeled with student's name
4th and 5th Grade
1 two-pocket sturdy waterproof folder
4 composition notebooks (wide ruled)
24 #2 wood pencils
1 box of colored pencils
2 pink erasers
2 glue sticks
2 dry erase markers
1 highlighter
1 package of tape (scotch or color masking tape preferred)
2 pads of sticky notes (1.5″x1.5″ or 3″x3″)
1 pack of standard lined notecards (3″x5″)
Earphones/headphones with microphone labeled with student's name